Monterey Opera
presents

ARIAS IN AUTUMN

Golden State Theatre - 417 Alvarado St., Monterey, CA http://goldenstatetheatre.com/

Saturday, October 12, 2013 7:30 p.m.
Free Admission (Doors open at 6:30) Reservations

4 Powerfully Dramatic Soloists
31-Piece Fully Professional Orchestra

16 Brilliant Arias and Ensembles Composed by Verdi, Mozart, Rossini,
Gounod, Bizet, Mascagni, Leoncavallo, Delibes, and Puccini

Multi-media Projections and Supertitles by David Gordon


ARTISTS

Soprano Susan Gundunas – Has been a soloist with Opera San Jose, the German company of Phantom of the Opera, and the NDR Symphony, Hamburg. Teaches voice at UC Berkeley.

Contralto Malin Fritz - Has appeared with the Baltimore Symphony Orchestra, the Houston Symphony, the Estonian National Opera, and the Metropolitan Opera.

Tenor Christopher Bengochea - Has performanced with Opera San Jose, Atlanta Opera, Opera Idaho, Opera Canada, the New York City Chorale Society, the Opera Orchestra of New York, and the Orange County Symphony.

Baritone Peter Tuff - Has been a member of the Vienna State Opera, performing often in the Salzburg Festival, and also has appeared as a soloist at the Imperial Chapel along with the Vienna Choirboys and members of the Vienna Philharmonic.

Supertitles by David Gordon - Has been a tenor soloist of international stature, appearing appeared as featured guest soloist with virtually every major North American symphony orchestra. Serves currently as Director of Education of the Carmel Bach Festival.

Conductor Carl Christensen - Recently conducting during summers in Central and South America, Dr, Christensen joined Monterey Opera as its music director in 2002 and has been honored by the Arts Council for Monterey County as a Luminary Champion of the Arts.




"ARIAS in AUTUMN 2013"

October 12, 2013, at 7:30 p.m.

Carl Christensen, Music Director & Conductor

David Gordon, Supertitles

Prelude to La Traviata ……………………………........………...…...........……. Giuseppe Verdi The Orchestra (1813-1901)

Ah! Dite alla giovine from La Traviata ……………….................….…..… Giuseppe Verdi Susan Gundunas, Soprano & Peter Tuff, Baritone

Di provenza il mar from La Traviata ….….......................…...….....… Giuseppe Verdi Peter Tuff, Baritone

La donna e mobile from Rigoletto ………………….….......................….. Giuseppe Verdi Christopher Bengochea, Tenor

Soave sia il vento from Così fan tutte ….……..........…….. Wolfgang Amadeus Mozart Susan Gundunas, Soprano Malin Fritz, Contralto (1756-1791)
Peter Tuff, Baritone

Di tanti palpiti from Trancredi .............................................. Gioacchino Rossini Malin Fritz, Contralto (1792-1868)

Ah! je ris de me voir (The Jewel Song) from Faust …....... Charles-François Gounod Susan Gundunas, Soprano (1818-1893)

Au fond du temple saint from Les Pêcheurs de Perles …………….….... Georges Bizet Christopher Bengochea, Tenor & Peter Tuff, Baritone (1838-1875)


Intermission


Intermezzo Sinfonico from Cavalleria Rusticana …...................… Pietro Mascagni The Orchestra (1863-1945)

Voi lo sapete from Cavalleria Rusticana ….......................................… Mascagni Malin Fritz, Contralto

È sogno? o realtà from Falstaff …………………........................……....…………..... Verdi Peter Tuff, Baritone

Vesti la giubba from Pagliacci ……………….........…...…….………... Ruggero Leoncavallo Christopher Bengochea, Tenor (1857-1919)

Sous le Dôme épais (Flower Duet) from Lakmé …………….................... Léo Delibes Susan Gundunas, Soprano & Malin Fritz, Contralto (1836-1891)

Dio che nell'alma infondere from Don Carlo ………………….……….......…………..... Verdi Christopher Bengochea, Tenor & Peter Tuff, Baritone

O mio babbino caro from Gianni Schicchi ................................ Giacomo Puccini Susan Gundunas, Soprano (1858-1924)

Bella figlia dell' amore from Rigoletto ……………………………….......…... Giuseppe Verdi
The Quartet



Performers for October 12, 2013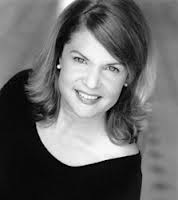 Soprano Susan Gundunas -
http://susangundunas.com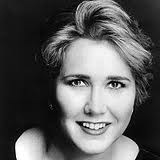 Contralto Malin Fritz -
http://barrettvantage.com/artist.php?id=mfritz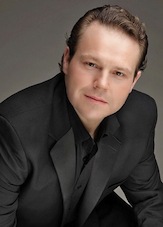 Tenor Christopher Bengochea -
http://christopherbengochea.com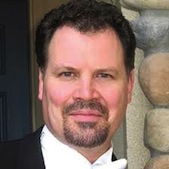 Baritone Peter Tuff -
http://petertuff.com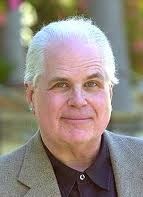 Supertitles by David Gordon -
http://spiritsound.com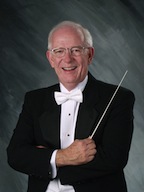 Conductor Carl Christensen -
http://cjcpops.com